Mauritania by Train
Trains - Tickets - Routes
A Travel Guide For Train Travel In Mauritania.
Here you will find information for Mauritania about trains, routes, connections, where to buy train tickets, and more.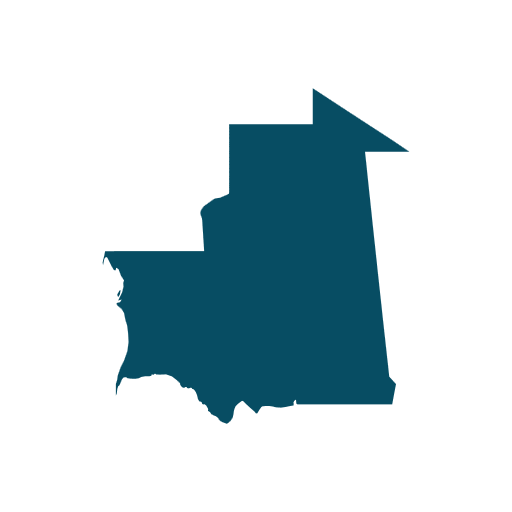 Useful Information
Population: 4.4 million

Currency: Ouguiya

Language: Arabic

Capital: Nuakschott
Country Code: +222
Time Zone: Greenwich Mean Time (GMT)

The rail system in Mauritania is operated by the Mauritania Railway.
Buy train tickets for Mauritania at the local rail station.
There are no rail passes available for Mauritania.
One of the longest trains in the world, traveling from Nouadhibou to Zouerat, is a length of 2.3km, and primarily carries iron ore but has passenger carriages at the end. The basic carriages consist of different seating options such as 2 long large hard benches, a small selection of very basic berths, sitting room on the floor, and standing room throughout the carriage. 
Frequently Travelled Routes In Mauritania
National
 

| | | | |
| --- | --- | --- | --- |
| From > To | Duration (h) | Changes | Transport |
| Nouadhibou to Zouerat | 16-20:00 | Direct | Train |
Best Time To Travel to Mauritania

We recommend travelling to Mauritania anytime between November and March to avoid the sweltering heat, sandstorms and then the rainy season which affects the country's infrastructure from April to October. In Mauritania, you will be able to see plenty of things such as rock paintings, Ben Amera, endangered Mediterranean monk seals, the amazing Parc National du Banc d'Arguin, or you can even camp in the Sahara desert. Check out one of the largest trains in the world, whether you watch it pass by or take a ride, it's a 2.3km long train that primarily carries iron ore and has a couple of passenger carriages in the back. 
Rainy Season: July to October
Sandy Season: May to June
Accommodation In Mauritania
Booking
The best place to find cheap hotels for is to book by www.booking.com. There you will find a large selection of cheap hotels, hostels, and apartments. > BOOK HERE
Hostelworld
If you are looking for a low budget accommodation, then go on www.hostelworld.com. They have the best choice of cheap hostels for backpackers and low budget travelers. > BOOK HERE
Guidebooks For Mauritania
Travel with a guidebook ease your journey to find best sights and things to do. Buy it on Amazon.