Bolivia by Train
Trains - Tickets - Routes
​A Travel Guide For Train Travel In Bolivia.
Here you will find information for Bolivia about trains, routes, tours, connections, where to buy train tickets, and more.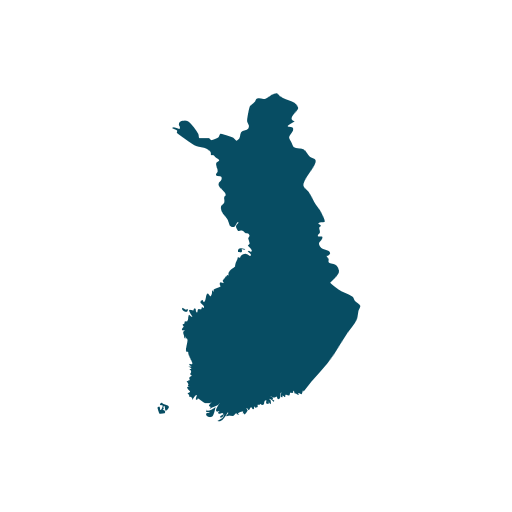 Useful Information
Population: 11.79 million
Currency: Bolivian boliviano
Language: Spanish
Capital: Sucre, La Paz
Country Code: +591
Time Zone: Bolivia Time (BOT)
Most of the trains in Bolivia are operated by two companies, the Andina S.A. Railway Company (FCASA) and the Eastern Railway Company S.A. (FCOSA).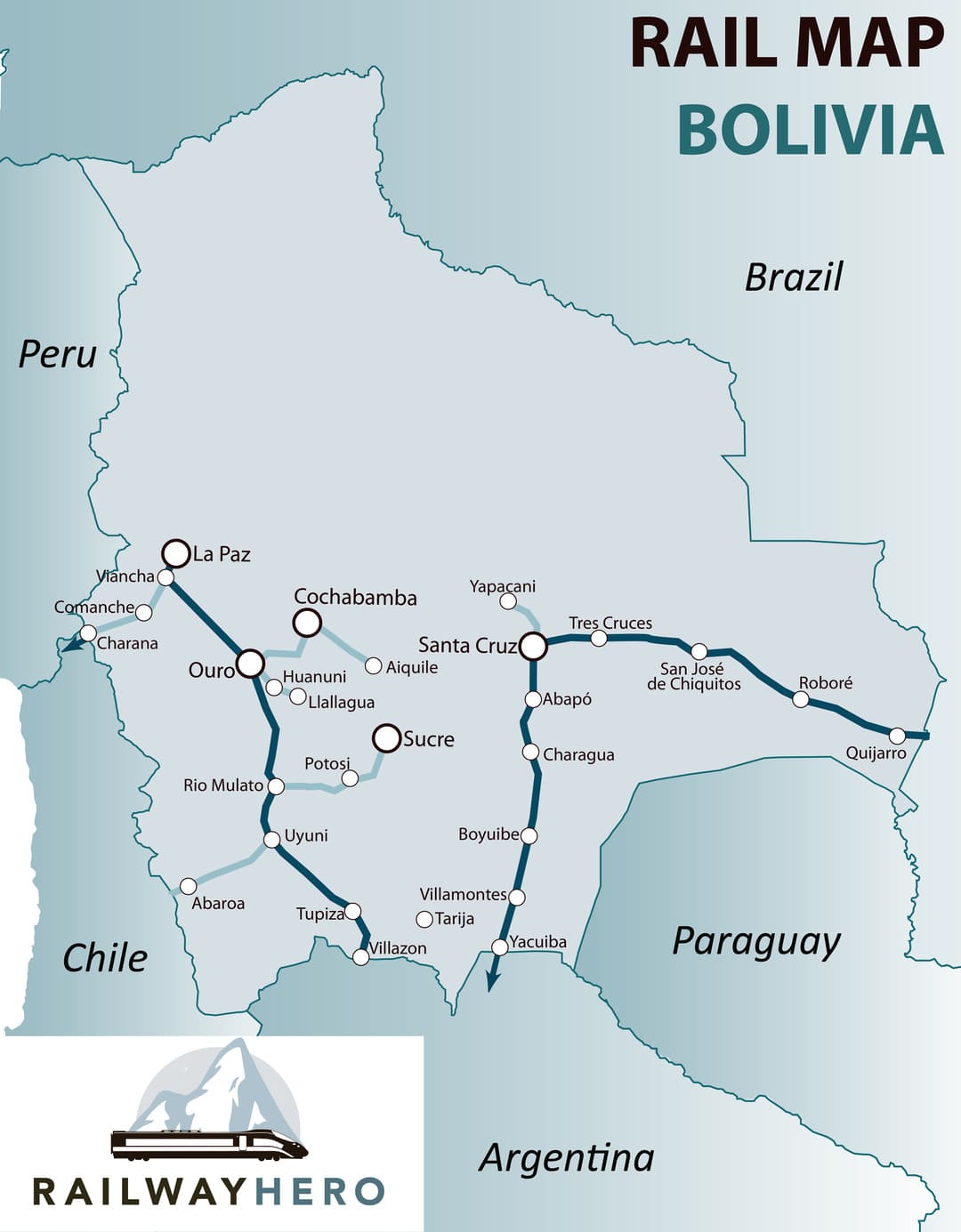 Buy your train and bus tickets for Bolivia online at TicketsBolivia.com
There are no rail passes available for Bolivia.
Expreso del Sur offers direct train services between Villazon and Oruru.
Classes and Amenities:
Executive Class

Reclining chairs
Air conditioner
Snacks on board
TV
Toilets
Pillows and blanket
Salon Class

Reclining chairs
Heating system
TV
Toilets
Wara Wara Del Sur is a night train connecting Ouru and Villazon.
Classes and Amenities:
Executive Class
Salon Class
Popular Class
Dining wagon
Toilets
Expreso Oriental connects Santa Cruz Puerto Quijarro.
Pullman reclining seats
Restaurant and snack wagon
Air-conditioned
TV and reading lights
Toilets
Frequently Travelled Routes In Bolivia
National
 

| | | | |
| --- | --- | --- | --- |
| From > To | Duration (h) | Changes | Transport |
| La Paz to Uyuni | 12:48 | 2 | Train & Bus |
| Uyuni to Villazon | 13:52 | 1 | Train & Bus |
| Villazon to Ouruo | 13:00 -18:00  | Direct | Train |
| Sucre to Potosi | 5:30 | Direct | Train |
| Santa Cruz to Yacuiba | 16:35 | Direct | Train |
| Santa Cruz to Quijarro | 13:00 | Direct | Train |
International
 

| | | | |
| --- | --- | --- | --- |
| From > To | Duration (h) | Changes | Transport |
| La Paz to Puno, Peru | 6:00 | Direct | Bus |
| Santa Cruz to San Pedro, Argentina | 22:30 | 2 | Train & Bus |
| Uyuni to Antofagasta, Chile | 13:28 | 1 | Bus |
La Paz
Santa Cruz
Sucre
Potosi
Uyuni
Villazon
Oruro
Best Time To Travel To Bolivia

We suggest visiting Bolivia anytime from May to October due to it being the dry season and shoulder season before and after the wet season. In Bolivia, one can find mountains, the Amazonian rainforest, and huge salt flats. During the dry season, the sun shines and the skies are blue; however, this is the country's winter and temperatures in the salt flats can dip below freezing at night, as well as in the mountains. The Amazon is a pleasant temperature and with minimal rain.
The dry season is often preferred to travel during in Bolivia however, when the salt flats flood from the excess rain during the wet season, it offers an amazing mirror effect. Take your chances for the picture-perfect Salar de Uyuni, but keep in mind the country's transport and infrastructure may be canceled, flooded, or blocked by landslides. Maybe even plan your trip around Carnival or Semana Santa (Holy Week)!
Dry Season: June to September
Wet Season: November to March
Booking
The best place to find cheap hotels for is to book by www.booking.com. There you will find a large selection of cheap hotels, hostels, and apartments. > BOOK HERE
Hostelworld
If you are looking for a low budget accommodation, then go on www.hostelworld.com. They have the best choice of cheap hostels for backpackers and low budget travelers. > BOOK HERE
Travel with a guidebook ease your journey to find best sights and things to do. Buy it on Amazon.