Ancient History in Italy, Albania, & Greece
What do Rome, Albania, and Corfu all have in common? An enchanting and long-running history, with a mixture of Roman and Ottoman empires throughout their architecture. Expect stunning views, incredible food, and many off-the-beaten-track hidden treasures.
There is never a boring moment along this route, with so much to see and enjoy. A special Europe itinerary from Rome to Corfu is available for you here.
Recommended Days: 14 Days
Riding Hours: Approx. 27 hr
Transportation: Train, Bus, Ferry

Your tour starts in Rome, with a mix of ancient ruins, inspiring art, and vibrant street life. The beautiful capital city is full of romance and charisma, with plenty of art and culture to gorge on. Idle through the picturesque streets, tuck yourself into a cozy corner of one of the many cafes, and people-watch among the piazzas.
When visiting Rome, heading to one of the many ancient ruins is a must, whether it is the impressive Colosseum filled with memories of gladiators, marveling at the Pantheon of Imperial Rome, or making a wish in the Trevi Fountain.
You should also taste the exquisite flavors of Italy's world-famous gelato. You can head to Gioliiti, just a few short minutes from the Pantheon, the city's best old-school gelateria. However, do you fancy trying some artisanal gelato? The Gelateria del Teatro uses pistachios, hazelnuts, and other top-quality ingredients from all across the country.
Roma Termini → Bari Centrale | Duration: 4:00h | Transfers: 0
There are seven direct connections throughout the day from Roma Termini to Bari Centrale. On this 4-hour journey enjoy the passing Italian landscapes. Buy your tickets on OMIO.
Bari: Saturated In Culture
Bari is a historic and forward-looking town, with grand boulevards, opera houses, and lively nightlife. An old town that is home to the bones of St Nicholas in Basilica di San Nicola, an archaeological museum hidden in Bari's historic bastions, plus a bustling street-food scene with delectable seafood dishes.
Explore the beauty of Old Town, with its historic and authentic sightseeing locations. Discover the narrow streets that are lined with buildings adorned with wrought-iron balconies and colorful shutters. Tour the spectacular Teatro Petruzzelli, home to opera and ballet performances but has also had many world-famous artists perform on its stage including Frank Sinatra and Liza Minnelli.
Or take a walk along the Bari Lungomare, the beautiful seafront promenade. Here you can buy fresh fish, breathe in the salty air and look out at the azure views of the Adriatic.
Port of Bari → Port of Durrës | Duration: 10:00 h | Transfers: 0
There are daily ferries to Durrës leaving every day at 10:00 pm from the Bari Port. It arrives the next day at 8:00 am. There are options for seats and also for sleeping cabins. These tickets can be bought on Direct Ferries.
Durrës: Archaeological Adventures
Durrës, the most ancient city in Albania, is also known as the eternal city of the Adriatic Sea. Home to many ancient archaeological sites, as well as the impressive amphitheater from the Roman Emperor Hadrian. There is so much beautiful culture to be seen and appreciated in this city, you can visit the bathhouses from the 2nd century, step into the Ethnographic Museum or enjoy cocktails and good music along the beach.
Head to the largest amphitheater of the Balkans, Durrës Amphitheater, and also take a look at the several archaeological exhibits that are spread throughout the entire city as well as in the Archaeological Museum. Traverse the side streets which are filled with colorful art painted by local and international artists.
Then feel free to take a dip in the beaches of Durrës with their golden sands and clear waters, perfect for all of the family. The city is home to plenty of great restaurants, but if an elegant dining experience is what you are looking for, head to Ventus. With incredible seafood linguine and fish tartar, tuck into the delicious menu as you enjoy a sea panorama from the terrace.
Durres Train Station → Shkodër Train Station | Duration: 4:00 h | Transfers: 0
There is a service from Durrës to Shkodër once a day. Inquire about train times upon arrival in Durrës to plan accordingly. Tickets cannot be bought in advance online, only the day of, at the station. Tickets will not sell out.
Shkodër city, surrounded by high mountains, is still the traditional market center for the northern Albania mountain area. Check out the stunning views of Lake Shkodra from the ancient Rozafa Fortress, or wander through Old Town with a distinct Italian influence amongst the pastel-painted buildings. With flat roads, it is a perfect city to explore on a bike and experience it from a different vantage.
Start your venture into the city with a traditional Albanian breakfast from Pastiçeri te Beqoja for baklava. Head over to the gorgeous Marubi National Museum of Photography, displaying pictures taken by the Marubi dynasty and also has temporary exhibitions. A highlight from the collection is the first-ever photograph taken in Albania by Pjetër Marubi in 1858.
An enchanting city with unique architecture, you can stroll through the city center and find a neighborhood with a catholic church, mosque, and orthodox church as neighbors.
Shkodër Train Station → Tirana via Vorë/Kashar | Duration: 3:30 h | Transfers: 1

There is a service from Shkodër to Vorë or Kashar once a day. For this train journey from Shkodër toward Tirana, the line will only take you as far as Vorë or Kashar. These two cities are outside of Tirana and are the towns closest along the train line to Tirana. Since Tirana does not have a train station of its own anymore, you will need to take a bus from either Vorë or Kashar which are both well connected to downtown Tirana.
You can inquire about the train ticket (Shkodër to Vorë or Kashar) at any train station along your journey, at the Durrës train station or Shkoder. Tickets cannot be bought in advance online, only the day of, at the station. Tickets will not sell out.
Tirana: A Colorful History

The incredible capital of Albania, Tirana is a colorful and lively city that has moved past its grey days of communism to buildings painted in primary colors. A city lined with bars, cafes relics of its Ottoman, Italian and communist past, there is so much to see among the grand boulevards. There is never a dull moment in this capital city, with its compelling museums and exciting nightlife.
Learn about Tirana's interesting history with the Ottoman Empire in its Skanderberg Square. With a large bronze statue of the national hero with whom the square is named after, as well as the Et'hem Bey Mosque, and the nation's major museum, the National Historic Museum with its magnificent mural of victorious partisans. The nightlife is never boring in the city, as each year the theme and atmosphere change, with the main party area situated around Blloku.
Take a day trip to Krujë. The charming Albanian medieval village is among the mountainous peaks and green valley that stretches to the Adriatic coast. Krujë lies at the foot of Mount Krujë and has incredible views over the area. Just hop onto a mini-bus for 45 minutes and wander around the old market that has still kept the old Ottoman style and beautiful architecture. Head to the amazing castle with its preserved tower and walls that integrate beautifully within the high, rocky mountains.
Tirana City Center → Tirana Regional Bus Station* → Himarë  | Duration: 4:20 h | Transfers: 1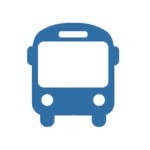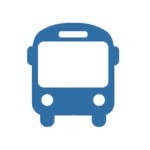 There are two direct buses that leave the Tirana Regional Bus Station daily. Buy these tickets from the bus station.
*The "Tirana Regional Bus Station [for North and South Albania]" is 20 minutes from the Tirana city center. Either take a 5 Euro taxi to the bus station or take a city bus from the local bus stop on Rruga Dede Gjo Luli street- it's behind the National History Museum.
Himarë: Coastal Relaxation

A small coastal town situated along the Albanian Riviera, Himarë is the perfect base to relax on this Europe itinerary yet still have plenty to do. Home to an exquisite beachfront, a beautiful castle amongst the village, dive into fresh seafood, or even hire a kayak and try your luck at finding the secret beach, Gjire i Filikurit, (also known as Filikuri Bay).
Take a bus or walk up the hills to the ruins of the castle, with an old stone village and cobbled walkways surrounding it. Once you get to the top you will get to have incredible views over Himarë, unlike any other spot in the city.
If you need a bit of rest after the walk to the castle, lay yourself along with one of the two beaches, the Livadi or the Prinos. Be like the locals and enjoy an Xhiro (a walk) along the boulevard at sunset before you head to one of the delectable seafood restaurants.
Himarë Stacioni i autobusave → Sarandë | Duration: 1:30 h |
Transfers: 0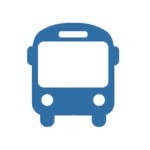 There are four direct buses that leave Himare daily. The journey only takes 1.5 hours and tickets can be bought from the bus station. 
Sarandë was once a sleepy fishing village, it is now a thriving city with a busy beach and an even busier nightlife. Although a crowd-filled seaside promenade, it still has a lot of character with the ancient archaeological sites and natural treasures.
You can enjoy one of the best beach destinations in Albania at Ksamil, also known as the Ionian pearl due to its beauty. In a bay with three small islands that you can reach either by swimming or a boat ride through the iridescent turquoise waters.
There is also a long and ancient history to this city, especially with the Forty Saints Monastery. Which refers to the 40 Roman martyrs who were killed for not renouncing their Christian faith. It is now in a state of ruin but gives incredible panoramic views over Sarandë.
You must visit the UNESCO World Heritage Site that is the old town of Gjirokaster which is a well-preserved Ottoman town. The fortress overlooks the entire city with old houses leaning against the slopes of the hills. It is a great spot to just take a step back into history through its streets and architecture.
Sarandë Ferry Terminal → Corfu Ferry Terminal | Duration: 0:30 h | Transfers: 0
There is a direct 30-minute ferry once a day from Sarandë; however, check the timetable on Direct Ferries before booking as sometimes a holiday may interfere with the ferry schedule.

Corfu is a Greek island in the Ionian Sea. It is bound up with the history of Greece from the beginnings of Greek mythology. Full of battles and conquests, see ruins of Ancient Greek temples and other archaeological sites of ancient cities. With a long musical, theatrical and operatic tradition, immerse yourself into the local philharmonic orchestras throughout the island.
Explore one of the two fortresses on the island that dominates as proud symbols from a once glorious time. The Old Fortress is considered an architectural masterpiece from the Byzantine and Venetian period. 
Enjoy a romantic picnic among the battlements, or walk up to the top to enjoy a spectacular panoramic view. Grab a bike and head to the beach as this is where you can get to the isolated spots around the island that are yet to be touched by tourists' hands. Explore these hidden treasures as you bike through lush landscapes and have a magical experience of the island.
Soak up the island life before heading home or use Corfu as the perfect excuse to bounce around Greece with the Interrail Greece Island Pass.
*Disclaimer: Due to the fluidity of transportation schedules, the information seen on RailwayHero may not be up to date at the time of readíng. Always double-check with the operator for the latest information.