A Croatian Exploration
By Ferry, Bus, And Rail
Croatia is a country steeped in history, traced back to prehistoric times. With exquisite landscapes, hidden gems in every corner of the country, you will never be bored visiting the many sights available. A mixed transportation trip is a great way to travel to be able to see everything the country has to offer in substantial comfort. By ferry, bus and train, see all the landscapes of the country pass you by, from mountain ranges, iridescent lakes, and rushing waterfalls. Here we show you a special Croatia itinerary starting from one of Italy's most beautiful cities, Venice, and on to explore Croatia all the way to Zagreb.
Recommended Days: 14 Days
Riding Hours: Approx. 17 hr
Transportation: Train, Bus, Ferry

Venice: The Floating City
A perfect starting point before hopping over to Croatia, your tour starts in Venice, Italy. Often referred to as the "Floating City," Venice is made up of 118 small islands separated by canals and linked with over 400 bridges. This romantic city is home to priceless art, history, and spectacular scenery where every corner tells a story.
A great spot to visit is the Piazza San Marco, you will find Byzantine mosaics, the Campanile bell, and the stunning St Mark's Basilica. This city has culture set into its roots, explore an exciting mix of Renaissance and modern art at Punta della Dogana, or take in a ballet at Teatro La Fenice.
Venice Ferry Port → Pula Ferry Port | Duration: 2:45 – 4:00 h | Transfers: 0 | Transport: Ferry

Pula: Experience Roman History
Pula, a busy commercial city with a small-town appeal. It is a brilliant hub to connect to areas surrounding and is also home to a wealth of Roman architecture. An incredibly well-preserved Roman amphitheater is in the heart of the city and is doubled as a venture for summer concerts and festivals.
Admire the Temple of Augustus and the Roman sculptural artifacts. That it is now home to the only surviving part of the original temple triad. Why not take a quick tour inside as it is a major highlight in Pula. Also, sample some delectable Croatian wine whilst in Pula where you can get a glimpse into the wine-making tradition of the country.
Hop on a quick 38-minute shuttle to Rovinj as a day trip, a charming old town that is webbed with cobbled streets, small squares, and a church tower rising from the highest point. Explore the Golden Cape Forest Park. Enchantingly covered in oak and pine groves where you can swim off rocks in the bays as they are nestled between the three capes of the park.
Pula Central Bus Station → Rijeka Central Bus Station | Duration: 1:15 h | Transfers: 0 | Transport: Bus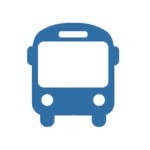 There are several daily bus connections between Pula and Rijeka by different bus operators. It takes between 1:15h and 2:50h to get from Pula to Rijeka by bus. Book online with Omio.
Discover the charm, culture, and exciting nightlife with intriguing festivals and colorful carnivals in Rijeka. Often overlooked as a transport hub, Rijeka contains a multitude of top-notch attractions from contemporary art museums to stately palaces.
Take a stroll down the Korzo, the main street in town, which is lined with shops, cafes, and terraces. A bustling street that runs parallel to the waterfront. You will find symbolic landmarks like the City Clock Tower and also the Radio Rijeka building.
A favorite with the locals, dine at the Zlatna Školjka which specializes in fish and shellfish. Take a look at the day's catch and choose every aspect of your dinner, even the way it is prepared. Dive into fish, squid, and mussels which match perfectly with the Croatian wines on offer.
Rijeka Bus Station → Plitvička Jezera | Duration: 4:10h | Transfers: 0 – 1 | Transport: Bus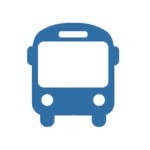 Once a day there is a direct bus from Rijeka to Plitvička Jezera. It is the fastest way to travel from Rijeka to Plitvička Jezera and it takes 4:10h; however, you will need to buy the direct connection ticket at the bus station. There are other connections via Zagreb, with buses leaving from Rijeka often and transferring to another bus to Plitvička Jezera. Buy each leg of this bus journey separately online from Omio. 
Plitvice Lakes National Park: Natural Beauty

Plitvice Lakes National Park is an exceptional natural beauty and one of the best stops on this Croatia itinerary. It is situated between the Mala Kapela mountain range and the Lička Plješivica mountain range. Home to 16 named and several smaller unnamed lakes, each cascading into the next. The lakes end in impressive waterfalls and there are many different routes to tour the lake system.
Explore one of the four walking trails to experience much of the park's natural beauty. Or head to the largest lake, Kozjak to rent some rowing boats and see the park from a different vantage point.
Plitvička Jezera → Slunj Central Bus Station | Duration: 0:32 h | Transfers: 0 | Transport: Bus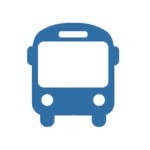 There are two daily connections from Plitvička Jezera to Slunj and these bus tickets can be bought on Omio.
Slunj: Wandering The Waterfalls

Slunj is a small and beautiful upcoming tourist destination with its little waterfalls in the picturesque town as they cascade into the Korana river. Why not explore the famous Korana River that is majestically colored from azure to green, so crystal clear that it makes you want to jump in.
You can also explore the old water mill and learn about the traditional way of making flour, using the power of the water from Korana river to make corn into flour.
Slunj Central Bus Station → Zagreb Bus Terminal | Duration: 1:50-2:00 h | Transfers: 0 | Transport: Bus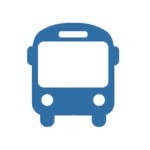 There are four daily bus connections from Slunj to Zagreb and tickets can be organized and bought online from Omio.
Zagreb: Innovative Adventures

Zagreb is made for strolling. You can wander through the cobblestone streets, the colorful murals by local street artists, and enjoy the vibrant street life that the city has on offer. With year-round food stalls, pop-up markets through the plazas and parks, there really is something for everyone.
Make sure that you don't miss the innovative Museum of Broken Relationships. Where you will find compelling and heartbreaking stories told by personal belongings of past lovers from all across the world. An uncommon display of mementos that tell the universal tales of love and break-ups, making the museum an interesting spot to visit.
Don't forget to take a quick day trip to Samobor for a bit of relaxation away from the bustling city, only 39 minutes away. An idyllic spot that seems almost unreal is home to delicious fine dining experiences. Try the Rudorska greblica, a cheesecake prepared according to an age-old recipe. Explore the many amazing hidden spots that have spectacular views over the hills of the city.
Zagreb Glavni Kol → Krapina Željeznički Kol | Duration: 2:18 h | Transfers: 1 | Transport: Train
Often a day trip made from Zagreb, this provincial center hides two worthwhile sites. Sitting atop the above the town is the Church of Virgin Mary of Jerusalem which is home to an opulent interior. But the town's main claim to fame is the Museum of the Krapina Neanderthal which houses stone tools and weapons from the Palaeolithic era.
After all of the travel you deserve a moment to relax, so why not visit one of the many vineyards in the region or head to Thermae Tuhelj. A swimming resort with four outdoor and indoor pools, a lazy river with water attractions, water massages, and water slides. There are plenty of opportunities here for relaxation and amusement for everyone.
Krapina Željeznički Kol → Zagreb Glavni Kol | Duration: 2:18 h | Transfers: 1 | Transport: Train
*Disclaimer: Due to the fluidity of transportation schedules, the information seen on RailwayHero may not be up to date at the time of readíng. Always double-check with the operator for the latest information.