Sri Lanka by Train
Trains - Tickets - Tours
A Travel Guide For Train Travel In Sri Lanka.
Here you will find information for Sri Lanka about trains, routes, tours, connections, where to buy train tickets, and more.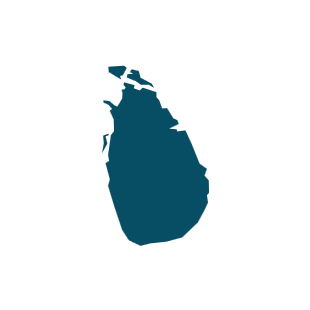 Useful Information
Population: 21.44 million
Currency: Sri Lanka Rupee

Language: Sinhala, Tamil

Capital: Colombo
Country Code: +94
Time Zone: India Standard Time (IST)

The rail network in Sri Lanka is operated by Sri Lanka Railways.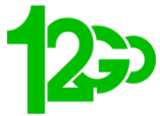 Buy your cheap train tickets for Sri Lanka online at 12GO*.

Buy your train tickets for Sri Lanka online at VisitSriLankaTours.
* Book tickets at least 30+ days in advance for reserved car tickets. If it says tickets are unavailable within 30 days of departure, then book the tickets at the station on the day of departure as unreserved tickets cannot sellout, however they can online.
There are no rail passes available for Sri Lanka.
Every train offers 2nd and 3rd class however, a handful offer 1st class as well.
1st class (reserved only): padded seats, often booked out, sometimes with air-conditioning (2+2)
2nd class (reserved and unreserved): padded seats (2+2)
3rd class (reserved and unreserved): padded benches (3+2) 
Viceroy Special Luxury Steam Train
Frequently Travelled Routes In Sri Lanka

National
 

| | | | |
| --- | --- | --- | --- |
| From > To | Duration (h) | Changes | Transport |
| Colombo to Kandy | 2:31 | Direct | Train |
| Colombo to Negombo | 3:05 | Direct | Train |
| Colombo to Trincomalee | 3:35 | Direct | Train |
| Colombo to Batticaloa | 5:40 | 1 | Train |
| Colombo to Jaffna | 6:06 | Direct | Train |
| Batticaloa to Trincomalee | 5:37 | 1 | Train |
| Kandy to Nuwara Eliya | 2:34 | 1 | Train & Bus |
Colombo
Trincomalee
Negombo
Kandy
Batticaloa
Jaffna
Anuradhapura
Best Time To Travel To Sri Lanka
For being a relatively small country off the coast of India, it has quite a variety of weather as two monsoons affect the country. The primary monsoon "Yala", which brings the most rain to Sri Lanka comes from the southwest. Yala affects the west and southwest coasts from May to September; however, the wettest months are April to June. The milder monsoon "Maha" affects the northeast from November to March and brings the heaviest rainfall in November and December.
We recommend looking into where your primary destination is and basing your time of year on this region. To visit the whole country, we recommend May as it has historically fallen between the monsoons with the least amount of rainfall throughout the country. If you're interested in spotting wildlife Yala National park is best visited from February to June. If you're going to the north or east coast visit anytime from May to September, and if visiting the west or south coast you should visit between December and March.
Besides the confusing weather, Sri Lanka is definitely worth the visit. Known for their famous train journeys, picturesque beaches, and age-old ruins, Sri Lanka may just knock your socks off.
High Season: December – April
Low Season: May-August
Accommodation In Sri Lanka

Booking
The best place to find cheap hotels for is to book by www.booking.com. There you will find a large selection of cheap hotels, hostels, and apartments. > BOOK HERE
Hostelworld
If you are looking for a low budget accommodation, then go on www.hostelworld.com. They have the best choice of cheap hostels for backpackers and low budget travelers. > BOOK HERE
Travel with a guidebook ease your journey to find best sights and things to do. Buy it on Amazon.