Kenya by Train
Trains - Tickets - Routes
A Travel Guide For Train Travel In Kenya.
Here you will find information for Kenya about trains, routes, tours, connections, where to buy train tickets, and more.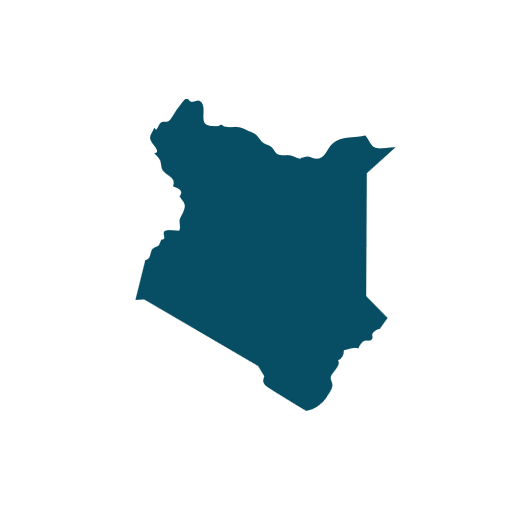 Useful Information
Population: 51.39 million
Currency: Kenyan Shilling

Language: Swahili, English

Capital: Nairobi

Country code: +254
Time zone: Eastern Africa Time

The rail network in Kenya is operated by the Kenya Railways (KR).
Buy your train tickets for Kenya online on Madaraka Express, a partner of Kenya Railways.
There are no rail passes available for Kenya.

Commuter Train
Standard Gauge Railway (SGR) Train
1st and 2nd class available
Madaraka Express
1st and 2nd class available
Frequently Travelled Routes In Kenya
National
 

| | | | |
| --- | --- | --- | --- |
| From > To | Duration (h) | Changes | Transport |
| Nairobi to Mombasa | 5:08 | Direct | Train |
| Nairobi to Kisumu | 7:00 | Direct | Bus |
International
 

| | | | |
| --- | --- | --- | --- |
| From > To | Duration (h) | Changes | Transport |
| Nairobi to Kampala, Uganda | 11:30 | Direct | Bus |
| Mombasa to Dar es Salaam, Tanzania | 22:30 | 1 | Bus & Train |
Best Time To Travel To Kenya

Depending on what your priorities are when visiting Kenya we recommend traveling during the dry season or even in the short rainy season. Go anytime from June to February and you'll be sure to see plenty of animals and be able to relax on the stunning coast. People often travel to Kenya to go on a game safari. If you would like to witness the Great Migration of more than 2 million zebras and wildebeests, then aim to visit during August where the animals cross to the Maasai Mara. If this is not a priority, then anytime from July to September or January and February are great months to go on a safari.
When thinking of Kenya, white sand beaches are not the first thing to pop to mind. Check out the town of Malindi or any of the nice beaches not far from Kenya's largest coastal metropolis, Mombasa. Visit Lake Victoria, which shares its coastline with Uganda and Tanzania, and finally, the Great Rift Valley will be the thing you will NOT want to miss in Kenya, due to the amazing number of animals to be seen there.
Dry Season: January, February, June to September
Rainy Season: March to May (the heaviest rains occur during this period), November, December 
Booking
The best place to find cheap hotels for is to book by www.booking.com. There you will find a large selection of cheap hotels, hostels, and apartments. > BOOK HERE
Hostelworld
If you are looking for a low budget accommodation, then go on www.hostelworld.com. They have the best choice of cheap hostels for backpackers and low budget travelers. > BOOK HERE
Travel with a guidebook ease your journey to find best sights and things to do. Buy it on Amazon.