Indonesia by Train
Trains - Tickets - Tours
A Travel Guide For Train Travel In Indonesia.
Here you will find information for Indonesia about trains, routes, tours, connections, where to buy train tickets and more.
Useful Information
Population: 264 million
Currency: Indonesian Rupiah

Language: Bahasa Indonesian

Capital: Jakarta
Country Code: +62
Time Zone: Indonesian Western Time, Indonesian Eastern Time, Indonesian Central Time
The rail network in Indonesia is operated by the state-owned Indonesian Railway Company – PT Kereta Api Indonesia (Persero).

Buy your train tickets for Indonesia online at TIKET.com.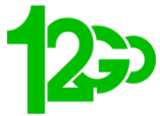 Buy your cheap train tickets for Indonesia online at 12GO.
There are no rail passes available for Indonesia.
Prameks Local Trains connect larger cities to their suburbs or to other larger cities at a slower speed than the Main Line Express trains by KAI
Tickets cannot be booked in advance; however, you can look online at prameks.com for fares and timetables.
Tickets are available from Prameks ticket offices, which are located inside most large train stations. These tickets go on sale 3 hours before the departure time.
 KAI Trains operate Long Distance as well as Main Line Express services all around the island of Java
KAI offers a combination of the following seating arrangements on their services:

3rd Class (Ekonomi*): Rows of non-reclining padded bench-style seats (2+3), air-conditioned, with power sockets available in each bench bay, on some services Ekonomi is rows of four seats (2+2)
2nd Class (Bisnis*): Rows of non-reclining padded bench-style seats (2+2), air-conditioned, with power sockets available in each bench bay
1st Class (Eksekutif): Rows of four seats (2+2), air-conditioned, with power sockets for every seat,
1st Class (Eksekutif Luxury): Rows of two seats (1+1), air-conditioned, seats which completely recline to horizontal, a privacy wall and a flat-screen TV per seat, closest seating arrangement to a European sleeper cabin
* Ekonomi and Bisnis Classes are both perfectly acceptable seating, not too cramped, and a great way to save money

In addition, on longer distance KAI trains, a catering carriage is available and offers beverages as well as snacks and microwavable meals. There is also a refreshment cart that offers the same beverages, snacks, and microwavable meals to your seat. You are also allowed to bring your own food onboard.
Reservations are required on the Main Line Express services; however, on the Long Distance trains, reservations are not required but recommended.
Jakarta Airport Train connects the airport to Jakarta's central train station
Helpful Hints:
When buying tickets, buy the cheapest ticket price for your train and the desired class you want. There is no difference in the seats when you buy the more expensive seat instead of the cheaper seat in your desired class. It is all the same class and it is a ticketing ploy by the rail company.
You must use an orange boarding ticket to be able to get through the train platform turnstiles. If your ticket was bought online from Tiket.com, you will receive a QR code or barcode in order to retrieve your official orange boarding ticket from a self serve check-in kiosk at your departure train station. If there is no kiosk, see an attendant in the ticketing office and they will issue a blue boarding ticket or scan your barcode.
There are no international train connections in Indonesia, you have to take a plane or a ferry.
The trains Argo Lawu, Argo Dwipangga, Takasaka, and Gajayana have new luxury designed sleeper cars.
The trains are operating on the following routes:
Jakarta – Surakarta
Taksaka Jakarta – Yogyakarta
Jakarta – Malang
The cars are equipped with:
Reclining seats
Power sockets and USB Port
Frequently Travelled Routes In Indonesia
National
 

| | | | |
| --- | --- | --- | --- |
| From > To | Duration (h) | Changes | Transport |
| Jakarta to Yogyakarta | 8:18 | Direct | Train |
| Jakarta to Surabaya | 9 – 13:00 | 0-2 | Train |
| Jakarta to Bandung | 3:07 | Direct | Train |
| Yogyakarta to Surabaya | 4:46 | Direct | Train |
| Surabaya to Probolinggo | 1:51 | Direct | Train |
| Surabaya to Banyuwangi | 6:09 | Direct | Train |
| Jakarta to Denpasar (Bali) | 31:59 | 3 | Train, Ferry & Bus |
| Jakarta to the island of Sumatra | 7:30 | 1 | Train & Ferry via Padang |
There are multiple ferry routes per month from Java to Borneo, Sulawesi, and Papua.
Jakartakota
Jakarta Gambir
Jakarta Pasar Seren
Tugu Yogyakarta
Surubaya Pasar Turi
Surabaya Gubeng
Bandung
Best Time To Travel To Indonesia

Since Indonesia sits on the equator, the temperature doesn't fluctuate much throughout the year; only the rainfall will be dependent on the season. We recommend visiting any time between April and October for the least amount of rainfall for your vacation. Although trains primarily operate on the island of Java to the biggest destinations, that doesn't mean you should skip other parts of Indonesia.
There are several islands to visit while in Indonesia and regular ferries, flights, and tour companies to take you to them. Whether you want to watch the sunrise over a 9th century Buddhist Temple, experience the unique burial practices of Sulawesi, stuff your face with nasi goreng and beef rendang, hike an active volcano, or lay on one of the thousands of beautiful Indonesian beaches, Indonesia has so much to offer and what better but add another adventure by taking the train!
High Season: July to August

Low Season

: October to March

Dry Season: May to September
Rainy Season: October to April
Accommodation In Indonesia
Booking
The best place to find cheap hotels for is to book by www.booking.com. There you will find a large selection of cheap hotels, hostels, and apartments. > BOOK HERE
Hostelworld
If you are looking for a low budget accommodation, then go on www.hostelworld.com. They have the best choice of cheap hostels for backpackers and low budget travelers. > BOOK HERE
Travel with a guidebook ease your journey to find best sights and things to do. Buy it on Amazon.