India by Train
Trains - Tickets - Tours
A Travel Guide For Train Travel In India.
Here you will find information for India about trains, routes, tours, connections, where to buy train tickets, and more.
Useful Information
Population: 1.339 billion
Currency: Indian Rupee

Language: Hindi, English

Capital: New Delhi
Country Code: +91
Time Zone: Indian Standard Time (IST)

Most of the trains in India are operated by the Indian Railways. However, there is a bunch of private rail companies and rail corporations like The Eastern India Rail Company, Highspeed Rail Corporation, Konkan Railway Corporation, and more.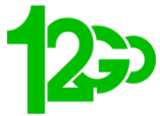 Buy your cheap train tickets for India online at 12Go.
There are no rail passes available for India.
There are several Express Trains serving the rail network in India, all of which should be reserved ahead of time.
Shatabdi Express Train
Rajdhani Express Train
Duronto Express Train
Classes offered: Not all classes are available on all trains.
2nd Class
AC Chair (CC)
AC Executive Chair (ECC)
Air-Conditioned 3-Tier (3AC)
Air-Conditioned 2-Tier (2AC)
Air-Conditioned 1st Class (1AC)
Sleeper Class (SL)
Tips:
Make reservations for your seat or berth for any long-distance journey, these fill up quickly.

There is a Foreign Tourist Quota which is extra seats available to foreigners; however, in order to access these potential openings on a fully booked train, it is recommended to visit the Tourist Bureau in the city of your departure. 
The Bandhan Express links Calcutta, India, and Khulna to Bangladesh. It runs every week. 
There are several sleeper trains operating in India, and as several routes throughout the country are long journeys, these often provide sleeper wagons.
Deccan Odyssey
Golden Chariot
Maharajas Express
Palace on Wheels
Kalka-Shimla-Railway
Frequently Travelled Routes In India
National
 

| | | | |
| --- | --- | --- | --- |
| From > To | Duration (h) | Changes | Transport |
| Delhi to Calcutta | 17:40 | Direct | Train |
| Dehli to Agra | 2:15 | Direct | Train |
| Dehli to Udaipur | 13:17 | 1 | Train |
| Dehli to Varanasi | 9:50 | 2 | Train |
| Dehli to Mumbai | 16:50 | Direct | Train |
| Mumbai to Calcutta | 30:06 | 1 | Train |
| Mumbai to Bangalore | 23:45 | Direct | Train |
| Mumbai to Kochi | 26:16 | 1 | Train |
| Varanasi to Calcutta | 10:18 | 2 | Train |
International
 

| | | | |
| --- | --- | --- | --- |
| From > To | Duration (h) | Changes | Transport |
| Calcutta to Dhaka, Bangladesh | 10:30 | Direct | Train |
| Varanasi to Kathmandu, Nepal | 12:51 | 2 | Train, Car & Bus |
Delhi
Mumbai
Calcutta
Jaipur
Agra
Bangalore
Varanasi
Chennai
Nagpur
Best Time To Travel To India

India is quite a large country therefore having quite the array of climates. The monsoon season is to be avoided as it is uncertain how much the rainfall will affect your trip, trains can be canceled, events can be rescheduled and towns may close down, however, the monsoon season does not affect the mountainous northern region of India.
A visit to the south is best from October to February as the temperatures are not yet scorching and not too humid. October and November are great months to enjoy Diwali, the Festival of Lights, or in March the extremely fun and colorful Holi Festival.
Whilst in India there is plenty to do and you will never be bored or under-stimulated, we can promise you that. You can make a visit to the world-renowned Taj Mahal, take a yoga class, visit a spice plantation, stop by a 500-year-old Tikse Monastery in Ladakh, or even spot a tiger. You can learn about the pilgrimage of Hindus to the holy city of Varanasi, sleep in the desert in Rajasthan, enjoy a beach holiday in Goa or hike in Kerala's Western Ghats. India is truly a place you won't forget.
High Season: November – March (for most of the country), April – September (for the mountainous regions)
Low Season: May – September
Monsoon Season: July – September
Dry Season: October – April
Booking
The best place to find cheap hotels for is to book by www.booking.com. There you will find a large selection of cheap hotels, hostels, and apartments. > BOOK HERE
Hostelworld
If you are looking for a low budget accommodation, then go on www.hostelworld.com. They have the best choice of cheap hostels for backpackers and low budget travelers. > BOOK HERE
Travel with a guidebook ease your journey to find best sights and things to do. Buy it on Amazon.