Estonia by Train
Trains - Tickets - Tours
A Travel Guide For Train Travel In Estonia.
Here you will find information for Estonia about trains, routes, tours, connections, where to buy train tickets, and more.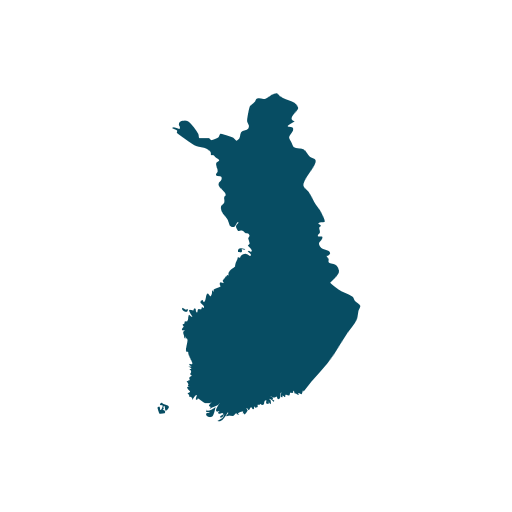 Useful Information
Population: 1.33 million
Currency: Euro
Language: Estonian
Capital: Tallinn
Country Code: +372
Time Zone: Eastern European Standard Time
Most trains in Estonia are operated by AS Eesti Raudtee also referenced as Elron.
GO Rail operates trains from Tallinn to St. Petersburg and Moscow in Russia.

Buy your cheap train tickets for Estonia online at the Elron official homepage.
Buy your train tickets online at OMIO and compare trains, buses & flights.
Do you want to travel throughout Europe flexibly and comfortably? Then the Interrail Pass is perfect for you. With the Interrail Pass, you can visit 40,000 destinations in 33 countries in Europe. You can travel for up to 3 months by train.
The major rail network in Estonia is composed of the following trains:
Elron Train (ELT) links Tallinn to the rest of the country, long and short distances.
2nd Class offered on all services, long-distance services offer 1st Class
No reservations required, but are only possible for 1st Class tickets on longer-distance services.
There are no direct international train connections to Latvia but there is a transfer from the border town Valga.
Go Rail operates Trains from Tallin to St. Petersburg and Moscow.
Baltitski Express operated by Russian Railways RZD
Routes:

Tallinn – Narva – St. Petersburg – Moscow, Russia

Reservations required, all tickets are e-tickets and need to be printed before arriving at the train station
Runs daily from June to September, 3 times weekly during the rest of the year
Classes

3rd Class: Platzkartny, a bunk in an open plan arrangement or a normal seat
2nd Class: Kupe, a four-bed compartment
1st Class Spaly Vagon, a two-bed compartment

Hot and cold water available
Frequently Travelled Routes In Estonia
National
| | | | |
| --- | --- | --- | --- |
| From > To | Duration (h) | Changes | Transport |
| Tallinn to Tartu | 2:00 | Direct | Train |
| Tallinn to Narva | 2:13-2:36 | Direct | Train |
International
| | | | |
| --- | --- | --- | --- |
| From > To | Duration (h) | Changes | Transport |
| Tallinn to St. Petersburg, Russia | 7:10 | Direct | Train |
| Tallinn to Moscow, Russia | 16:42 | Direct | Train |
| Tallinn to Riga, Latvia | 6:46 | 1 | Train |
| Tallinn to Stockholm, Sweden | 17:15 | Direct | Ferry |
| Tallinn to Helsinki, Finland | 2:15 | Direct | Ferry |
Best Time To Travel To Estonia
When bordering the Baltic Sea it can be quite cold and frigid during the winter. So we recommend travelling to Estonia anytime from late April to September because of the longer days and warm temperatures.
Maybe you're interested in visiting the medieval Tallinn? Taking a trip to a Baltic beach, looking around the Maritime Museum in an old hangar, enjoying a good sweat in a Estonian sauna, or maybe partaking in bog walking. Estonia, truly a hidden gem, has plenty to charm you with from the moment you arrive.
High Season: June to August

Low Season

: October to March
Booking
The best place to find cheap hotels for is to book by www.booking.com. There you will find a large selection of cheap hotels, hostels, and apartments. > BOOK HERE
Hostelworld
If you are looking for a low budget accommodation, then go on www.hostelworld.com. They have the best choice of cheap hostels for backpackers and low budget travelers. > BOOK HERE
Travel with a guidebook ease your journey to find best sights and things to do. Buy it on Amazon.